Workshop dinner: June 26th

Farewell cocktail and exhibition: June, 27th
Regular, PhD students and accompanying person fees include workshop dinner, coffee breaks, farewell cocktail and the visit to the exhibition. As all these events require early notice and booking, we ask all participants to register well before the workshop and to proceed to register accompanying persons too; we cannot guarantee last minute availability for the social events.
Workshop dinner
The workshop dinner will take place Wednesday June 26th in the magnificent location of Villa Bardini,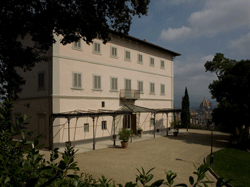 an historical place built in the seventeenth century in a panoramic position dominating the whole historical center of Florence and connected with a magnificent garden. Inside Villa Bardini two permanent exhibitions are hosted: Museo Pietro Annigoni, a well known Italian painter of the XX century, and Fondazione Roberto Capucci, dedicated to an extraordinary Italian fashion designer.




Villa Bardini is reachable on foot (see map) after a quite steep climb from Ponte Vecchio.


We will first have a cocktail at 19:30, then a visit to the exhibitions of Villa Bardini, and then a dinner with typical food from Tuscany. If you wish, we can meet on the sothern side of Ponte Vecchio at 19:00 and then climb to Costa san Giorgio 2, where the villa is located.

Farewell cocktail and exhibition
The cocktail on Thursday June 27th will be offered at 19:00 in the courtyard of Palazzo Strozzi, thanks to the kind permission offered to our participants by Fondazione Palazzo Strozzi

The cocktail will be organized by Caffe' Giacosa.
Palazzo Strozzi is located in the center of Florence (see map), easily reachable from anywhere in town.
After this cocktail, all registered participants will have the opportunity to visit the exhibition

The Springtime of the Renaissance. Sculpture and the Arts in Florence 1400-60
Palazzo Strozzi, 23 March-18 August 2013
Musee du Louvre, 26 September 2013-6 January 2014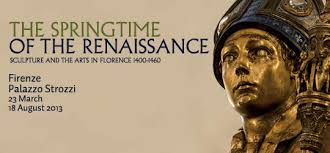 The ticket for the visit to this exhibition is included in the registration fee for both participants and accomanying persons registered before June 21st. Access to the exhibition as well as to the workshop dinner and cocktail will not be possible without regular registration